Tag Archives | Nashville Predators
NBC will black out two first-round series of the NHL playoffs in some TDS TV markets. – The Minnesota Wild's…
more...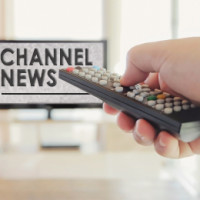 At TDS, we regularly negotiate with programming providers as part of our ongoing effort to deliver our customers the best selection of TV channels at an affordable price. Occasionally, those contract negotiations lead to a change in our channel lineup in certain markets. We want to let you know about a potential change that could be coming soon.

TDS Connect Blog
Learn more about how TDS can keep you connected in the home with Internet, TV, TDS Fiber, DVR and phone services and solutions.
Connect:
Stay connected with TDS Home for the latest news.