Tag Archives | music subscription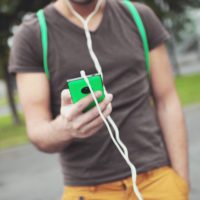 Take a look at the positives and negatives of using a subscription music service. We've narrowed our focus on services that allow users to stream music as well as download music that can be played offline. Should you take the leap to digital?

TDS Connect Blog
Learn more about how TDS can keep you connected in the home with Internet, TV, TDS Fiber, DVR and phone services and solutions.
Connect:
Stay connected with TDS Home for the latest news.