Tag Archives | Model trains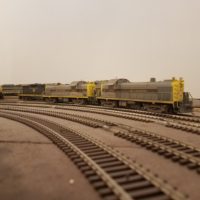 For most people, trains are simply modes of transportation. For Phil Berry, however, trains and model trains are a source of great inspiration and fun—and he has a 1,000 square foot set-up in his basement to prove it.

TDS Connect Blog
Learn more about how TDS can keep you connected in the home with Internet, TV, TDS Fiber, DVR and phone services and solutions.
Connect:
Stay connected with TDS Home for the latest news.