Tag Archives | Minority Report
This week we bring you super heroes and action heroes, including Ethan Hunt, Ant-Man, Frank Martin, the Fantastic Four and real-life superhero Malala Yousafzai. All of them, and many more, are just a click away with TDS TV on Demand.
The fall television season is upon us. With so much coming your way, fire up your DVR and enjoy. And in addition to the return of your favorite shows, movies lovers can enjoy some of the year's biggest films with TDS TV on Demand, including "Furious 7," "Cinderella" and "Pitch Perfect 2."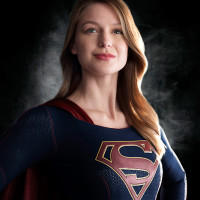 It's May, which means network shows are wrapping up. Make sure you check the schedule so you don't miss your favorites. For the latest movies, go to TDS TV on Demand, where a couple of the best films of 2014, "American Sniper" and "Still Alice," are coming soon.

TDS Connect Blog
Learn more about how TDS can keep you connected in the home with Internet, TV, TDS Fiber, DVR and phone services and solutions.
Connect:
Stay connected with TDS Home for the latest news.