Tag Archives | iPhone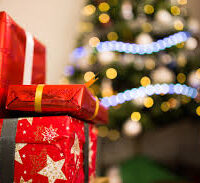 Looking for the perfect tech gift this holiday season? Check out technology gift ideas for everyone in the family from drones and headphones to kindles and phones.
This week: Apple has officially announced the release of their new iPhone X, iPhone 8 and 8 Plus, which contains many new and exciting features! Also, Venmo is creating a debit card for users to access their account balances and Tesla plans to release an electric semi-truck, which could transform that truck driving industry!
This week: there are many new things happening in the tech world from Google changing their targeted advertising practices to Snapchat releasing a new feature and Apple announcing the new iOS 11 update.

TDS Connect Blog
Learn more about how TDS can keep you connected in the home with Internet, TV, TDS Fiber, DVR and phone services and solutions.
Connect:
Stay connected with TDS Home for the latest news.