Tag Archives | Gracepoint
The next couple of weeks offers a strong collection of specials, including holiday classics, college football and New Year's Eve…
more...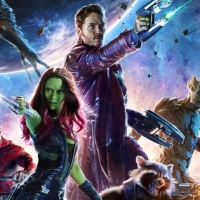 The roster of new movies is not large this week, but it contains one of the year's best - Marvel's "Guardians of the Galaxy." Also, watch for the conclusion of several television staples, including "Sons of Anarchy," "The Newsroom" and "White Collar."
Get the DVR fired up. Have the popcorn ready. The next couple of weeks will feature the return of many of our favorite television programs, as well as a host of newcomers. We are especially excited about CW's new superhero show, "The Flash," and FOX's mystery mini-series "Gracepoint."

TDS Connect Blog
Learn more about how TDS can keep you connected in the home with Internet, TV, TDS Fiber, DVR and phone services and solutions.
Connect:
Stay connected with TDS Home for the latest news.