Tag Archives | Free movie scam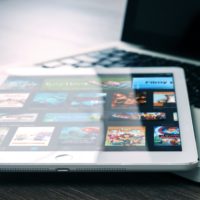 Who doesn't love a bargain? But in the case of movie sharing sites, "free" could be anything but. Even one visit could infect your computer with malware that costs you in big way. And if you don't think it could happen to you, think again—the odds are not in your favor.

TDS Connect Blog
Learn more about how TDS can keep you connected in the home with Internet, TV, TDS Fiber, DVR and phone services and solutions.
Connect:
Stay connected with TDS Home for the latest news.