If you haven't signed up for TDS ePay, there's no time like the present. It takes less than 10 minutes and you only need three things:
Internet access.
Your TDS username and password. (If you don't have a TDS username and password, you will need your current bill to sign-up.  If you do not have this information, please contact us.)
Banking account or credit card information.
Not only is it fast and easy, you'll also simplify your life by eliminating a snail mail bill (but note: enrolling in ePay will cancel any automatic TDS bill payment programs you may be enrolled in, such as Sav-a-Check).
To get started, customers go to www.tdstelecom.com/myaccount  (Business customers go to www.tdsbusiness.com/myaccount ).
Take a tour


TDS' intuitive design makes your experience easier and faster than ever before. Even better, the portal adjusts to look great no matter what kind of device you're using and has touch-friendly menus.
You'll notice the menu on the top, and then note the instructions area in gray. On each page, you have helpful information to get you started on your first visit. If you find you no longer need the guidance, just click Hide Instructions in the upper right (in blue) and they'll collapse unless you choose to view them again.
In addition, drop-down menus make it a snap to quickly take the action you need.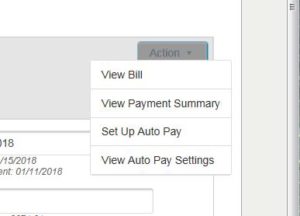 Now that you know what to expect, the best way to get started is to just give it a try!