Given everything 2020 has put us through, don't we deserve a little fun and relaxation to coast into the new year? In this author's humble opinion, we really do! A great way to accomplish both is to curl up and watch some great movies. The tricky part is finding one everyone in your house can enjoy.
We scoured the interwebs for ideas and also asked TDS employees to share their thoughts. The result is this one-stop-shop list of great movies you can enjoy with your family (or by yourself!).
Sure, some may be better for slightly older kids, but even if you're older yourself, don't automatically dismiss movies you think may be just for the littles—you just might enjoy them more than you think.
Which ones do you love? And which ones have you forgotten about or haven't given a try? Feel free to chime in below.
Mary Poppins (original and the new)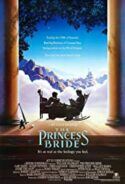 The Princess Bride
This one shows up on many best-of movies and was also a favorite of TDS staff. Why? "It's a classic, and has something for everyone—romance, adventure, suspense, humor. Even better, it's appropriate for most ages (rated PG). Whenever my family is together at my parents' house, it is pretty likely we will have it on at some point!" says Andrea E. Have fun storming the castle!
Harry Potter (all of them, but this is the first)
Elf. Smiling's my favorite! Drew P. and many others choose Buddy to kick off the holiday season.
A Christmas Story
Ralphie's struggle to get his Red Rider is an absolute holiday classic, with it mentioned multiple times. Nathan L. says, "It has lines that not only have my parents said to me as a child, but ones I have said to my own children." (Disclaimer: this author has a mini leg lamp she puts out every year, so she is not unbiased).
Groundhog Day. "It's just a good, fun, movie" says Darcy S.

Brewster's Millions (or how about Cool Runnings?)
The Peanuts Movie. Jonathan D. says his kids love Charlie Brown (this author has a weakness for Snoopy).
Cheaper By the Dozen (2003)
The Marvel Universe
Lots of TDS families have been watching these superhero movies together (and don't forget both Guardians of the Galaxy movies!). Marie S. says, "They are fun, not too scary, and we all have our favorite hero." Dan W. says, "There's action, comedy, and great story lines." Jennifer L. specifically commented on the music in Guardians being a favorite of her family.
The Parent Trap (1998) or Freaky Friday (2003)
For real, both of these are pretty irresistible—especially if you have young kids or teens.
Homeward Bound: The Incredible Journey
Instant Family
The story about how a family came to be through adoption. Scott M. says, "We can relate 100% as it is about parents who adopted some kids. Shows you so of the highs and the lows and even though it's glorified for Hollywood, people who have done this can relate."
The Goonies (Sean Astin and Josh Brolin as kids, pirates, and treasure hunts!)
Star Wars (1977) "Because it started it all," says Robert B.
Moana and Frozen
Even if you're not a kid, if you like great music, you should give these a shot to see what the fuss is about. Both are charming, have great stories about being confident, and the animation is gorgeous.
School of Rock
Hidden Figures. This is a fantastic family movie you might not have thought to watch together!
Pee Wee's Big Adventure
This was Tim Burton's feature-length directorial debut and has an off-beat humor that both kids and adults find amusing.
The Sandlot (the origin of the famous, "You're killing me Smalls! Line). Jack B. says this movie, "Reminds me of when I was a kid and those dog days of summer when you barely made it home at dark."
The Toy Story movies
Pick one of the four—Rotten Tomatoes has all four on its top family movies list!
Searching for Bobby Fischer
With the popularity of The Queen's Gambit for grownups, this movie about a young chess prodigy is appropriate for the entire family.
Ratatouille, Up, Zootopia, Coco, and Wreck-it Ralph
All from Disney and/or Pixar and all bubbled to the top of the list as strong choices (Rotten Tomatoes has Coco as No. 5 on its top family movies list!).
Secretariat
Home Alone
The folks at TDS agree with the best-of lists that this one is a keeper! Jeron S. says, "It's a timeless classic for all ages." Laura B. says, "I grew up in the burbs of Chicago, and grew up with Home Alone. It just doesn't feel like the holiday season without watching it at least once and sharing the nostalgia with my children." Added bonus if you're a Schitt's Creek fan? Seeing Catherine O'Hara as Kevin's mom.
Wallace & Gromit: Curse of the Were-Rabbit
SUPER popular across the pond—and for good reason. Ralph Fiennes and Helena Bonham Carter star and odds are good it'll make everyone in your house chuckle.
Lord of the Rings
A great option for teens (whether they read the books or not). Carly W. says, "They always brings back great memories of Christmas time when the family would all get together to watch the movie—all eight of us."
The Lego Movie
Kiki's Delivery Service, Ponyo, Spirited Away, Howl's Moving Castle
These Japanese anime movies are all from the same studio, were all dubbed using the voice talents of famous American actors (Liam Neeson, Billy Crystal, Christian Bale, Kirsten Dunst, to name a few)—and there's just something about them that's irresistible. Give one (or more) a try for a fresh take on animation.
Akeelah and the Bee
A talented 11-year-old girl hopes to make it to the National Spelling Bee. Inspiring and charming!
Wizard of Oz
Rotten Tomato's #2 pick! "This is a great story that has everything…a strong, beautiful female lead who can sing, three brave, unlikely heroes, and a witch who is probably the most memorable villain of all time!," says Casey N.