Tag Archives | Meals on Wheels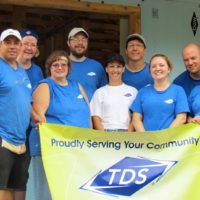 Congratulations to Raul Carozza of TDS Telecom for his selection as Volunteer of the Quarter! Volunteering is a labor of love for Raul. Since 2012, he and his wife have been providing monthly community breakfasts to homeless and low-income families in the Madison, Wisconsin area.

TDS Connect Blog
Learn more about how TDS can keep you connected in the home with Internet, TV, TDS Fiber, DVR and phone services and solutions.
Connect:
Stay connected with TDS Home for the latest news.