Tag Archives | invoice scams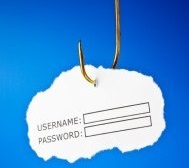 Keep a watchful eye on your email inbox. Our internal security team has been noticing an uptick in malicious email campaigns sent to TDS employee inboxes—and a similar increase in their personal accounts as well. Get the scoop on the two scams popping up recently.

TDS Connect Blog
Learn more about how TDS can keep you connected in the home with Internet, TV, TDS Fiber, DVR and phone services and solutions.
Connect:
Stay connected with TDS Home for the latest news.