Tag Archives | Arrow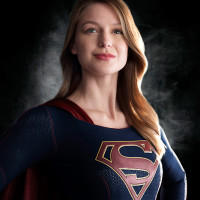 It's May, which means network shows are wrapping up. Make sure you check the schedule so you don't miss your favorites. For the latest movies, go to TDS TV on Demand, where a couple of the best films of 2014, "American Sniper" and "Still Alice," are coming soon.
Get the DVR fired up. Have the popcorn ready. The next couple of weeks will feature the return of many of our favorite television programs, as well as a host of newcomers. We are especially excited about CW's new superhero show, "The Flash," and FOX's mystery mini-series "Gracepoint."
May is the traditional end of season for most of the scripted shows on the major networks. The next couple of weeks will feature a host of finales. So fire up the DVRs and get prepared for lots of shocking events and cliffhangers.

TDS Connect Blog
Learn more about how TDS can keep you connected in the home with Internet, TV, TDS Fiber, DVR and phone services and solutions.
Connect:
Stay connected with TDS Home for the latest news.