TDS is now on Instagram just like you! Our page will give you a chance to see all things TDS; including the beautiful communities we serve, company events, and more! Who knows, maybe you'll see your town featured on the page.
We invite you to check out @wp_views for photos from inside the office, but also great shots that highlight all of the areas that TDS serves around the country.
Here are some of the images we've posted so far. Follow us for more breathtaking and fun shots!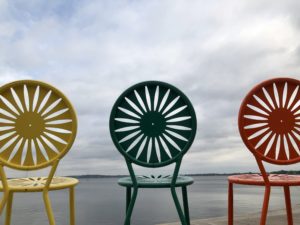 TDS Telecom is headquartered in Madison, Wisconsin, which is also home to the University of Wisconsin-Madison and this photo is from the iconic Memorial Union on campus.
TDS serves beautiful communities throughout the United States, and Snow Canyon Park is one of those areas. Additionally, we are able to highlight some of TDS' very talented employees, who also are great photographers. This photo was taken by Lewis Clark, and more of his photos can be found at @fullwonderphotography on Instagram.
Keep up with what TDS employees are doing in the office or out in the field. Here, two interns are hard at work with video production.
TDS works hard to give back to the communities we serve. In this photo, employees help with Hurricane Irma relief efforts in St. Marys, Georgia by providing generators and water.
Guest Bloggers: Ann McGrail and Mary Mulcahy
Ann and Mary are PR interns at TDS Telecom. They both attend UW-Madison and study Journalism.