It's a free preview weekend for TDS TV and TDS TV+ customers! Watch HBO® and Cinemax® FREE for four days and be entertained with original series, hit Hollywood movies, and more.
Today's artist is from the '80s—but there isn't anything typical about the music or the act. He utilized music tech in new ways and created a sound that is now probably the most sampled in modern rap history. Take a listen today and P-Funk up your Tuesday!
In 19 states and 29 area codes that TDS serves, customers will soon have to dial 10 digits (area code + telephone number) when making a local call. Get the details about who, what, when, where and why this change will happen.
It is almost time to pull out the knit blankets, pumpkin decor, and apple cider—fall is on its way! The cooler weather means towns, forests, state and national parks, and scenic byways will be blanketed with the magnificent hues that characterize the season. Here are the best locations near TDS communities to see the red, orange, and yellow colors we all love.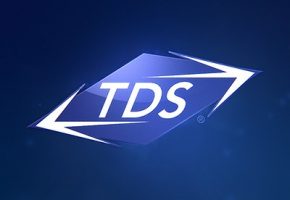 This blog will provide ongoing updates for customers in the Coffee Creek, California area on the status of service outages…
more...
Popular tracks like "Sledgehammer" make you immediately know it's from the U.S. '80s culture, but the rest of the record seems to span all time and existence. Unanimously it transformed Gabriel into an iconic artist instead of a cult hero and has been named one of the top 500 albums of all time. It's well worth a listen!
Tomorrow is the 20th anniversary of Sept. 11, 2001. Even though two decades have passed, those old enough to remember…
more...
A free preview on the NFL Network kicks off Sept. 12 and runs through Oct. 12. Find out what you can watch so you don't miss out.
Scammers are trying to capitalize on the FCC's Emergency Broadband Benefit Program by setting up illegitimate websites that ask for payments in return for devices and services. The FCC has issued a consumer advisory.

TDS Connect Blog
Learn more about how TDS can keep you connected in the home with Internet, TV, TDS Fiber, DVR and phone services and solutions.
Connect:
Stay connected with TDS Home for the latest news.