With the amount of scam scares in the world today, you've figured out what to look out for online. But what if your senses fail you and you fall for a scam?
Not everyone at TDS has groupies, but Mark, one of our senior analysts, does. That's because he has more than just qualities of a rock star employee—he actually IS a rock star. Mark headlines The Mark David Group. That's Mark's powerhouse blues/rock band of about 20 years. 
AC/DC is iconic—what else needs to be said? This album alone has sold nearly 20 million copies worldwide. Odds are you know and are familiar with AC/DC's hits. It's tough to not hear them on some form of radio, even now—and today you can pick up Highway to Hell for a song so get it while it's hot!
If you're a superhero fan, TDS TV on Demand has you covered with Avengers: Infinity Wars and also Deadpool 2—but is a lot more on tap. Start with a Gabrielle Union thriller, or Melissa McCarthy's latest comedy, and finish out the month with the power-house ensemble piece, Book Club. For the kids, we have Show Dogs ready to entertain.
There are a lot of websites out there that promise to pay your bills on your behalf. In theory these services are a big time saver. In reality though, things might not go quite so smoothly.
While TDS Fiber provides one of the fastest home internet connections available, here are some ways to ensure you're maximizing the potential of your internet speed. Get three tips.
Break's not over yet so there's still time to battle the dreaded summer slide. We brainstormed with Tri 4 Schools to come up with ways to meld technology and activity to keep your kids engaged in both body and mind.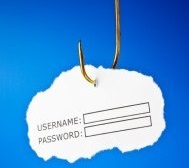 Keep a watchful eye on your email inbox. Our internal security team has been noticing an uptick in malicious email campaigns sent to TDS employee inboxes—and a similar increase in their personal accounts as well. Get the scoop on the two scams popping up recently.
Data breaches aren't going away—in fact, data indicates that they're happening more often than ever before. Once your data is out there, then what happens? Your email or other accounts can get hacked using a technique called "credential stuffing."

TDS Connect Blog
Learn more about how TDS can keep you connected in the home with Internet, TV, TDS Fiber, DVR and phone services and solutions.
Connect:
Stay connected with TDS Home for the latest news.