Update #5: The severed fiber optics in Yuma have been repaired and services restored. If you are still experiencing issues with your TDS service in Tennessee, please call us at 888-225-5837. Update #4: There are two separate fiber cuts impacting TDS' services in the Parsons area. The severed fiber optics in Powell have been repaired and services restored. In Yuma, technicians are on-site and splicing is underway.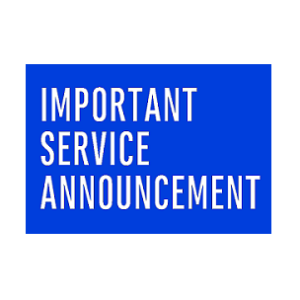 Hurricane Update TDS has been conducting emergency operations in Quincy Florida since the day the Hurricane was announced.  Regular updates…
more...
If fall has you spending more time indoors, don't fret about missing your workout—just relocate to your living room. Working out while watching TV is a great example of multitasking—and one that may actually yield productivity.
Starting today Newsmax is joining the TDS TV Expanded Programming package. You'll find on channel 209 in SD and on channel 1209 in HD. Find out what you'll find on this new option.
This is just one of those bands you know, but don't really know. Everyone knows "Slow Ride" and probably a couple of their other bigger hits—but they've steadily been making music for five decades.
This month marks the 15th year of National Cybersecurity Awareness Month (NCSAM)—an annual initiative designed to raise awareness about the…
more...
The flurry of recent activity about friend requests is due to a hoax, but that doesn't mean your account can't get hacked. Find out what fake information has been circulating and what to do if your account actually has been compromised.
Just when the Gin Blossoms thought the band was doomed, the single "Hey Jealousy" hit national radio in June of 1993. That runaway hit catapulted New Miserable Experience to the mainstream. Get this album today for a song.
It may be cooling off outside, but the movies on TDS TV On Demand are hotter than ever! This month you'll find a great mix of big hits, top documentaries, and hot indie films—right on your TV so you can sit down and watch without ever leaving the comfort of your couch.

TDS Connect Blog
Learn more about how TDS can keep you connected in the home with Internet, TV, TDS Fiber, DVR and phone services and solutions.
Connect:
Stay connected with TDS Home for the latest news.