TDS phone subscribers should take note that calls to China are now blocked. Calls from China to TDS subscribers are not affected. Find out why this is happening.
The Federal Trade Commission is partnering with the U.S. Census Bureau to help you guard against potential census scams. Knowing how the 2020 Census process works, what information you will — and won't — be asked for, and some red flags will help you spot and report scams.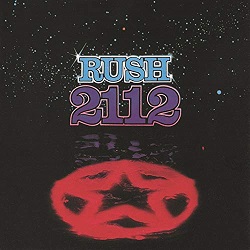 This week's Cheap Tunes Tuesday post is dedicated to the memory of Neil Peart. There's no better way to pay tribute to this music legend—arguably one of best drummers of all time (if not THE best)— than listening to Rush's 2112 today.
Flipping the calendar is a great time to check in on some tunes that aren't part of your normal routine. Today's featured artist hit the music scene with a roar in 2014 and she already has a collection of Grammy Awards and a CMA to boot. If you're not familiar with her, now's your chance.
It's cold outside so you have the perfect excuse to stay indoors and watch some hot movies on TDS TV…
more...
The NFL playoff field is officially set, and after Wild Card Weekend, there will only be eight teams left vying for the right to call themselves Super Bowl champions.  Here's a preview of this weekend's contests and where you can go to watch the games using your TDS login credentials.
One of the ways, TDS and its parent company has celebrated its 50th birthday is through its 50 for 50 Golden Year of Giving initiative. As our birthday year comes to a close, take a peek at four more winning charities chosen by TDS employees to receive donations (click here and here to read about the previous five winners!).
The Federal Communication Commission (FCC) unanimously approved a proposal to change the National Suicide Prevention Hotline from a 10-digit 800 number (1-800-273-8255) to a three-digit number 9-8-8. The proposal could be implemented in 18 months. Learn more.
If you're like this author, you have NO idea that the Christmas songs you always hear are from this album—which is probably why Rolling Stone considers it the #1 holiday album of all time. Give this iconic album a listen today!

TDS Connect Blog
Learn more about how TDS can keep you connected in the home with Internet, TV, TDS Fiber, DVR and phone services and solutions.
Connect:
Stay connected with TDS Home for the latest news.