About Matthew Breen
Based in Colorado, but from Madison, Wisconsin, Matt likes to blog about travel, auto, gadgets, food and entrainment. Follow
author Matt Breen
on Google + or read his recent stories on
Pursuitist
.
Author Archive | Matthew Breen
The next few weeks are often some of the bleakest throughout the year for television viewers. But have no fear.…
more...
This week brings one of the year's first hits, "Kingsman: The Secret Service", to TDS TV on Demand. Other highlights include some exceptionally strong summer programing, such as "True Detective," "Orange is the New Black" and "Jonathan Strange and Mr. Norrell." Summer is often one of the weaker times of the year for new programs, but 2015 is shaping up nicely.
Memorial Day has come and gone, and that means the season's main shows are quickly wrapping up. But don't fear for your entertainment! TDS brings a solid quartet of films to TDS TV On Demand. Plus, the networks have some interesting shows on tap, including the David Duchovny's crime thriller "Aquarius." Finally, don't miss out on what will be an epic NBA championship series, which sees LeBron James and his Cavaliers returning to the finals.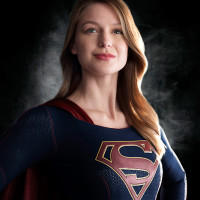 It's May, which means network shows are wrapping up. Make sure you check the schedule so you don't miss your…
more...
This week brings a wide type of films to TDS TV On Demand. Families will enjoy "Paddington", "Selma" and "Spare Parts," while adults have an array of options, including the blockbuster "Fifty Shades of Grey." Also, adults won't want to miss the debut of "The Casual Vacancy" on HBO.
This week TV on Demand brings several sequels, including the third installment of the "Taken" franchise. On television keep an eye out as the networks begin to wrap up the 2014-15 season.
This week marks the release of some of the best films of 2014, including the science fiction epic "Interstellar," the WWII thriller "The Imitation Game," and the drama "Wild."
Hollywood blockbusters, including some family-friendly fare, are coming to TDS TV On Demand. Also, get the scoop on what's coming on TV and get the latest TV show buzz (including some Seinfeld news!).
Katniss is back, plus the entire gang from Night At The Museum on TDS TV On Demand. We've also have TV highlights for this week and details about which of your favorite shows will be back for more seasons.
Next Sunday marks the 87th Oscars celebration. Check out some of the Academy Award-nominated films (and possibly award winning!) available…
more...
TDS Connect Blog
Learn more about how TDS can keep you connected in the home with Internet, TV, TDS Fiber, DVR and phone services and solutions.
Connect:
Stay connected with TDS Home for the latest news.