About Matthew Breen
Based in Colorado, but from Madison, Wisconsin, Matt likes to blog about travel, auto, gadgets, food and entrainment. Follow
author Matt Breen
on Google + or read his recent stories on
Pursuitist
.
Author Archive | Matthew Breen
This week sees the arrival of several quality films to Video on Demand, including the return of Keanu Reeves in the action-packed "John Wick." On network television, don't miss the premiere of the critically acclaimed "Fresh Off the Boat."
Is too many viewing choices a bad thing? We think not. This week brings a host of quality films via Video on Demand, including the World War II epic "Fury," and the sci-fi action flick, "Lucy." And the fun doesn't stop with films as the networks brings some great looking new shows to the tube, including "Backstrom" and "Sons of Liberty."
This week marks the debut on Video on Demand of one of 2014's most critically acclaimed (and successful) films: "Gone Girl." Also take note of a host of mid-season television premieres, including newcomers "Empire" and "12 Monkeys," as well as long time favorites such as "Parks and Recreation," "Glee" and "Girls."
The next couple of weeks offers a strong collection of specials, including holiday classics, college football and New Year's Eve…
more...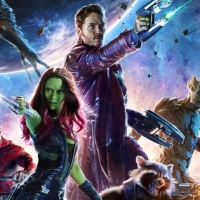 The roster of new movies is not large this week, but it contains one of the year's best - Marvel's "Guardians of the Galaxy." Also, watch for the conclusion of several television staples, including "Sons of Anarchy," "The Newsroom" and "White Collar."
This week Video on Demand serves up a variety of helpings including comedy, romance, action, sci-fi and horror films. It's the perfect time to sit back with family and friends and pick out the movie that fits your mood. There's also lots of good TV to catch—holiday favorites along with some hot shows.
This week enjoy a plethora of new films available on Video on Demand. The newbies include a little something for…
more...
Halloween brings out some of the most enjoyable programming on television. In addition to innumerable horror film fests, check out…
more...
Movies on Demand brings a couple of the biggest sci-fi/action films of 2014: "X-Men: Days of Future Past" and Tom Cruise's "Live Die Repeat: Edge of Tomorrow," as well as a pair of excellent family films, "Million Dollar Arm" and the charming "Mr. Peabody and Sherman." But, there's also lots to see on TV and we've got some news about the resurrection of a very popular 1990s show.
Get the DVR fired up. Have the popcorn ready. The next couple of weeks will feature the return of many of our favorite television programs, as well as a host of newcomers. We are especially excited about CW's new superhero show, "The Flash," and FOX's mystery mini-series "Gracepoint."
TDS Connect Blog
Learn more about how TDS can keep you connected in the home with Internet, TV, TDS Fiber, DVR and phone services and solutions.
Connect:
Stay connected with TDS Home for the latest news.