About Matthew Breen
Based in Colorado, but from Madison, Wisconsin, Matt likes to blog about travel, auto, gadgets, food and entrainment. Follow
author Matt Breen
on Google + or read his recent stories on
Pursuitist
.
Author Archive | Matthew Breen
Get ready to beat the heat with new movies from TDS TV on Demand. First up, children of popular culture (especially the 1980s) are in for a treat with Steven Spielberg's latest sci-fi film, "Ready Player One." Next on the agenda is the comedy "Overboard," plus a pair of quirky comedy/dramas: "Tully" and "Final Portrait."
You have probably heard the term Virtual Private Network—or VPN. But what exactly is a VPN? And is it something you need for your home? We'll help you understand whether a VPN can help you and if it's something you should consider using.
If you love thrills and chills TDS TV on Demand has one of the best monster movies from the past few years—the nerve wracking "A Quiet Place." However, if you're looking for something on the fun and goofy side, there's Dwayne Johnson's latest action flick, "Rampage," as well as the goofy "Super Troopers 2." Finally, for the kids—and adults—there's the clever and artistic "Isle of Dogs."
Is picking an online backup product simple? Not always, but don't let the complexity of the situation stop you from protecting your data. In the end, no one wants to lose a lifetime of digital files, such as treasured family photos and videos. Those kinds of things can never be replaced. For a few bucks a month, that is worth the peace of mind a backup product can provide.
If you love battling robots and monsters, we have some fun for you. The science fiction epic "Pacific Rim: Uprising" headlines this month's new films on TDS TV on Demand. And if giant creatures aren't your cup of tea, we have a diverse set of dramas to satisfy everyone. There is the inspiring "Paul, Apostle of Christ," the big-hearted "Woman Walks Ahead," plus the revenge-fest that is "Tyler Perry's Acrimony." And finally, "Alex & Me" is the perfect film for any pre-teen girl in need of some encouragement.
Summer is here and it's time to hit the beach, the trails, and the patio. To help you enjoy the outdoors, we've put together a list of some fun tech gadgets that you might want to consider. Whether you want to go out into the wilderness or out to the backyard, there's a gadget or gizmo that fits your need or personality.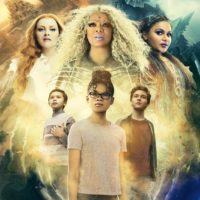 This month, TDS TV on Demand is bringing a wide variety of films to your living room. First is Disney's take on the classic Madeleine L'Engle novel, "A Wrinkle in Time." Second is the critically acclaimed teen coming-of-age story, "Love, Simon." Third is the faith-based drama "I Can Only Imagine." And finally, for the little ones, there's the silly—but enjoyable—"Sherlock Gnomes."
First up, the wickedly fun comedy "Game Night," followed by the espionage thriller "Red Sparrow." Next on the list is the trippy science fiction flick, "Annihilation," starring Natalie Portman, plus "The 15:17 to Paris" the true story of three Americans who thwarted a terrorist attack in France. And finally, for the whole family, the charming "Early Man."
To fuel the superhero frenzy, we have the wildly successful "Black Panther"—which has earned over $1 billion worldwide—coming to TDS TV on Demand. Additional films available this month include the war flick "12 Strong," plus "Peter Rabbit" which the kids will love. And finally, we've got the final chapter in the "Fifty Shades" trilogy.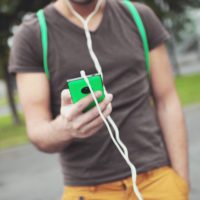 Take a look at the positives and negatives of using a subscription music service. We've narrowed our focus on services that allow users to stream music as well as download music that can be played offline. Should you take the leap to digital?

TDS Connect Blog
Learn more about how TDS can keep you connected in the home with Internet, TV, TDS Fiber, DVR and phone services and solutions.
Connect:
Stay connected with TDS Home for the latest news.