About Cheryl McCollum
Cheryl McCollum is an Associate Manager of Public Relations at TDS Telecom. She has 25 years of media experience. She's worked as a newspaper reporter in Northfield, Minn., and Beaver Dam, Wi. She worked in media relations and advocacy for the Wisconsin Medical Society and the Wisconsin Bankers Association. She also worked in communications and advocacy for Habitat for Humanity of Dane County. She has a Journalism and Political Science degree from the University of Wisconsin-Madison. She's married, has two adult children and enjoys traveling, especially to U.S. state capitols.
Author Archive | Cheryl McCollum
A programming note: On Oct. 31, Pivot will go off the air. Until then, TDS TV customers can find it…
more...
Thirty-five years ago this week, the channel known as MTV debuted its mix of music videos and music-focused programming, kicking…
more...
Good news for customers with our Expanded TV package: We've added the Hallmark Movies & Mysteries channel to your menu of viewing options!
Alright, folks: You've got one week till Father's Day. And you don't know what to get Dad, because if he's…
more...
If you've been thinking of adding the original programs and film favorites of STARZ® and Encore® to your TDS TV® package, now is the time to do it. Through the end of April, we're offering both networks together at half-price for six months. Plus, you can receive a $25 rebate after three months!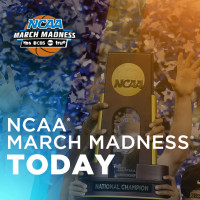 The 2016 NCAA Men's Basketball Tournament begins in earnest Thursday and Friday, with 32 games spread across four TV channels over two days. Here's a full schedule of the games. We've rounded up all of the different ways you can keep up with the action—there's a lot of 'em!
We love delivering great news here on the TDS Connect blog, and this certainly qualifies: Beginning March 8, Fox Sports Midwest will be available to our customers in Indiana as part of our Expanded and Expanded Plus tiers. Even better? Three Fox College Sports channels will also be newly available in the Expanded and Expanded Plus tiers too.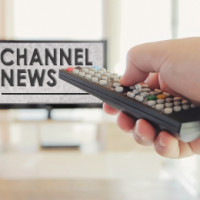 A few weeks ago we told you about some uncertainty surrounding the continued delivery of Fox Sports Southeast to TDS TV customers in some areas of Georgia and Tennessee. Well, we're back with good news today.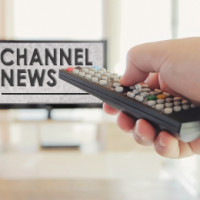 At TDS, we're constantly reviewing our channel lineups in an effort to ensure our customers are receiving top-notch TV service at the best possible price. Occasionally, that process leads to a change in our lineup.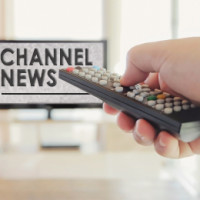 At TDS, we regularly negotiate with programming providers as part of our ongoing effort to deliver our customers the best selection of TV channels at an affordable price. Occasionally, those contract negotiations lead to a change in our channel lineup in certain markets. We want to let you know about a potential change that could be coming soon.

TDS Connect Blog
Learn more about how TDS can keep you connected in the home with Internet, TV, TDS Fiber, DVR and phone services and solutions.
Connect:
Stay connected with TDS Home for the latest news.