About Cheryl McCollum
Cheryl McCollum is an Associate Manager of Public Relations at TDS Telecom. She has 25 years of media experience. She's worked as a newspaper reporter in Northfield, Minn., and Beaver Dam, Wi. She worked in media relations and advocacy for the Wisconsin Medical Society and the Wisconsin Bankers Association. She also worked in communications and advocacy for Habitat for Humanity of Dane County. She has a Journalism and Political Science degree from the University of Wisconsin-Madison. She's married, has two adult children and enjoys traveling, especially to U.S. state capitols.
Author Archive | Cheryl McCollum
One of our blog followers was grateful for the idea to watch a movie with their mom on Mother's Day, so we thought we'd do the same for Father's Day.
Flag Day is Friday, June 14, so here is a refresher course with the rules and guidelines for displaying the American flag. These guidelines came out of the U.S. Flag Code passed by Congress in 1942.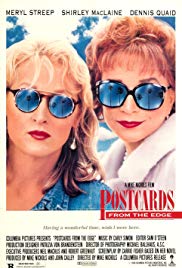 Sometimes the best thing you can give your Mom for Mother's Day is the gift of your time. Why not spend some of it doing something fun together by watching a movie? Check out these films that depict a mother's true love and a variety of ways to be a great mom. Happy Mother's Day!
TDS Telecom (TDS®) is in the process of shipping new modems to customers in northern Kandiyohi County and portions of…
more...
Have you caught March Madness fever? The National Championship game will be on Monday, April 8 on CBS and you've got lots of games to watch until then! Find out how to watch all the games on TDS TV whether you're at home or on the go.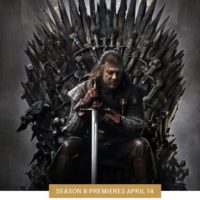 Don't miss the final season of HBO's Game of Thrones (it starts this Friday!) and explore the new martial-arts drama, Warrior, on Cinemax by subscribing today to both of these great channels for half the price. Check out original series and movies and add both HBO and Cinemax to your TDS TV package and pay half price.
Are you getting enough sleep? Some think sleep is a waste of time, including inventor Thomas Edison, whose light bulb has helped many of us burn the midnight oil. But in reality, sleep is incredibly important. A sleep expert recently visited TDS and we're passing along her helpful tips for getting a good night's rest.
Earlier this month 4,500 exhibitors gathered at CES® (otherwise known as the Consumer Electronics Show) in Las Vegas to show off all their new technology and gadgets. The range of what you see is vast, but we've pulled some of our favorites for you to check out.
Nexstar has refused to extend talks and allow TDS to continue carrying these stations. As a result of this impasse these stations are now temporarily removed from the TDS lineup. Until TDS and Nexstar reach an agreement, TDS is prohibited by law from carrying these stations. Find updates here.
TDS TV hits the ice this season by launching the NHL Network on its Expanded Plus Package on channels 613 in SD and 1613 in HD. The NHL Network is the most requested channel by customers, which shows hockey is by far the coolest sport in the world. 

TDS Connect Blog
Learn more about how TDS can keep you connected in the home with Internet, TV, TDS Fiber, DVR and phone services and solutions.
Connect:
Stay connected with TDS Home for the latest news.