About Cheryl McCollum
Cheryl McCollum is an Associate Manager of Public Relations at TDS Telecom. She has 25 years of media experience. She's worked as a newspaper reporter in Northfield, Minn., and Beaver Dam, Wi. She worked in media relations and advocacy for the Wisconsin Medical Society and the Wisconsin Bankers Association. She also worked in communications and advocacy for Habitat for Humanity of Dane County. She has a Journalism and Political Science degree from the University of Wisconsin-Madison. She's married, has two adult children and enjoys traveling, especially to U.S. state capitols.
Author Archive | Cheryl McCollum
A FREE preview of the Starz channel kicks off Nov. 8 and runs through Nov. 18 on TDS TV. With series like Outlander and Black Sails, Starz is the place to find epic historical dramas and so much more. Find out what you should watch during the 10-day preview and find out how to order after you fall in love :-).
Happy Halloween!It's the time of year where most everyone enjoys a bit of a scare and, thanks to Showtime, there is an array of award-winning and critically acclaimed horror films you can watch right at home on your TV. Check out all of these great movies that have an 80% or higher rating on the Rotten Tomatoes' Tomatomer and then give us a call to order Showtime on sale!!
It's October and TDS TV customers will be the hit of any party during the post season. Why? Because the MLB Network is offering a free preview for the American League Divisional Series. Find out when and what to watch.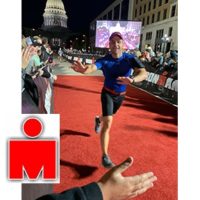 No, the headline isn't a typo--let us explain. TDS had a special connection to the recent Wisconsin Ironman race—our very own director of Network Configuration and Tech Support competed in the famous triathlon for the first time. In fact, Jeff had never run 26.2 miles, had never swum 2.4 miles, and had never biked 112 miles. Find out what motivated him to try.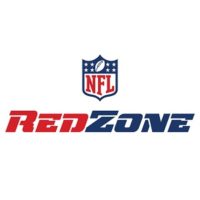 Catch every touchdown from every game on Sunday afternoon with NFL RedZone. TDS TV subscribers will receive two, yes two, FREE preview Sundays – Sept. 8 and Sept. 15. Get the scoop!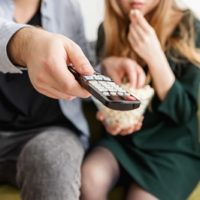 A family movie night might be just the ticket to get your child excited and motivated for the 2019-20 school year (whether school has started where you live or the first day has yet to come). Movies can provide many opportunities to talk about the upcoming school year, especially when talking about any anxieties your child may have about going back to school.
More than 3,000 households will receive upgraded broadband services. The majority of these customers will receive broadband speeds of 25Mbps download and 3 Mbps upload (25/3), with some customers receiving higher speeds.
The North American Numbering Plan (NANP) establishes what telephone numbers exist. It would be safe to say that most people know that 9-1-1 will connect callers with police, fire, and ambulance and rescue services. But do you know what the seven other short code numbers stand for? Get the 4-1-1.
Watch HBO® and Cinemax® FREE for four days and see what you've been missing. Starting at 6 a.m. on Friday, Aug. 16 through Tuesday, Aug. 20 at 6 a.m., TDS® customers can enjoy addictive series, blockbuster movies, family favorites, documentaries and more on HBO and Cinemax.
You've heard of pop-up shops and also probably pop-up restaurants. Now you need to watch out for pop-up scams. Find out how they work, what you need to watch out for, and how to steer clear of these annoying and pervasive scams.

TDS Connect Blog
Learn more about how TDS can keep you connected in the home with Internet, TV, TDS Fiber, DVR and phone services and solutions.
Connect:
Stay connected with TDS Home for the latest news.