Tag Archives | on-demand filter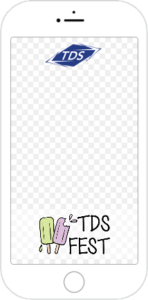 With holiday events coming quickly, we thought it would be worth revisiting something we've talked about before—Snapchat filters. If you're all about throwing Pinterest-worthy parties, creating a custom filter for your holiday or New Year's party would be the perfect finishing touch. Yes, you can make one of your very own and have it ready in 24 hours (and could cost you as little as $5!).
Connect:
Stay connected with TDS Home for the latest news.