About Ben Salmon
Author Archive | Ben Salmon
The teams have been selected, the brackets are set, and the 2017 NCAA Men's Basketball Tournament starts this week! Games…
more...
For a limited time, you can add Showtime's array of blockbuster movies, critically acclaimed original series and award-winning sports coverage to your TDS TV® channel lineup for just $6.95 a month for 12 months.
Every few months, it seems like everyone is talking about a great new show on HBO. Right now that show…
more...
A programming note: On Oct. 31, Pivot will go off the air. Until then, TDS TV customers can find it…
more...
Thirty-five years ago this week, the channel known as MTV debuted its mix of music videos and music-focused programming, kicking…
more...
Good news for customers with our Expanded TV package: We've added the Hallmark Movies & Mysteries channel to your menu of viewing options!
Alright, folks: You've got one week till Father's Day. And you don't know what to get Dad, because if he's…
more...
If you've been thinking of adding the original programs and film favorites of STARZ® and Encore® to your TDS TV® package, now is the time to do it. Through the end of April, we're offering both networks together at half-price for six months. Plus, you can receive a $25 rebate after three months!
The 2016 NCAA Men's Basketball Tournament begins in earnest Thursday and Friday, with 32 games spread across four TV channels over two days. Here's a full schedule of the games. We've rounded up all of the different ways you can keep up with the action—there's a lot of 'em!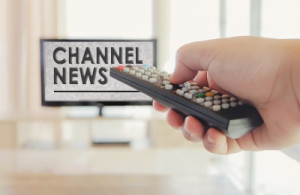 We love delivering great news here on the TDS Connect blog, and this certainly qualifies: Beginning March 8, Fox Sports Midwest will be available to our customers in Indiana as part of our Expanded and Expanded Plus tiers. Even better? Three Fox College Sports channels will also be newly available in the Expanded and Expanded Plus tiers too.
Connect:
Stay connected with TDS Home for the latest news.